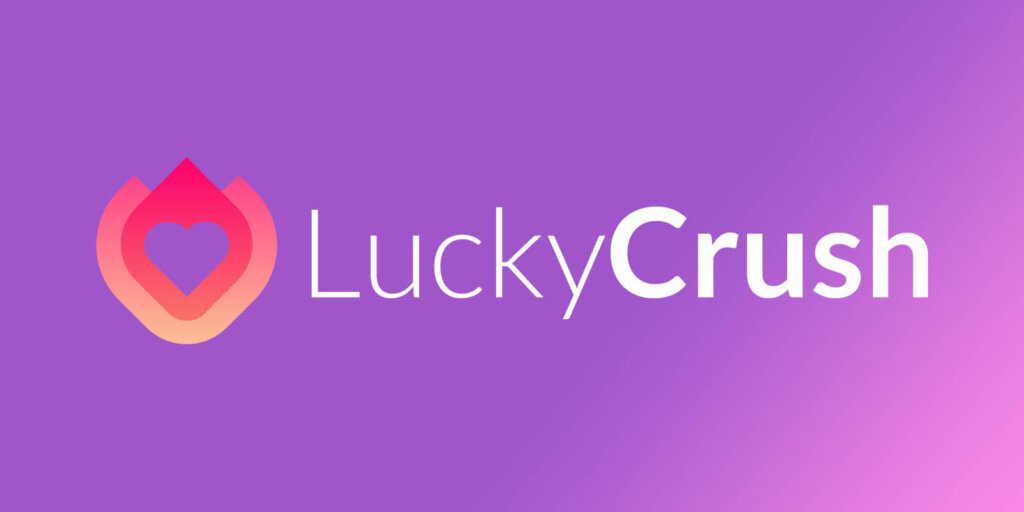 | | |
| --- | --- |
| Website | www.luckycrush.live |
| Girls Online are Over | 2.2K |
| Mobile Friendly | Yes |
| Support | Friendly 24/7 Support |
Sexual desire is one of the primary human needs—everyone at some point in their life jerks off or has sex. Live random cams can become your go-to masturbation tool, especially if you choose LuckyCrush models! With an innovative interface, simplicity of usage, and fast-paced growth of users, LuckyCrush rightfully sits at the top 3 cam show sites.
Is Jerkmate a LuckyCrush new contestor? No, they're 2 completely different platforms! The platform has a unique matching system via randomizer. Male members only get set up with girls, and female users get matched with guys. There's no need to endlessly scroll and skip your partners, all LuckyCrush girls will leave you satisfied and smiling. For now, let's have a look at the main advantages and downsides of the LuckyCrush cam site!
Pros and cons of LuckyCrush
Pros
One of the best cost-service ratios
Millions of active users looking for fun
Harmonious and clean interface
Quick registration process
Female cam girls from all over the globe
Cons
No mobile app
Mostly paid features

How does LuckyCrush work?
The site connects people worldwide: for chatting, romance, and mostly great naughty fun. Men can pay up, whereas girls are ready to please your dirtiest fantasies in exchange for money. The list of features is simple and helpful, which helps both newcomers and annual visitors quickly get a grip on the site's functions.
Women go through a detailed sign-up process to make sure each of the ladies on LuckyCrush is a real girl. Viewers can give out gift cards to their favorite models, or simply get to know girls through private chats and spicy dialogues. At the end of the day, everyone's pleased and safe.
The LuckyCrush sign up process
Once people find out what is LuckyCrush, they hurry to the site's main page. The sign-up procedure is easy and takes about 3 minutes. There are 2 main steps. Firstly, new members are asked to create a username, write down a valid email address, and come up with a reliable password. Then, accept Terms & Conditions and verify that you're above 18. Last but not least, verify your account.
Female members are asked to submit 2 pictures while holding 3 and 5 fingers on it. This step is confidential and the pictures they upload won't show on the profile. Needless to say, all info you mention during registration remains confidential and discreet from regular users (besides your nickname.)
How to use LuckyCrush?
Firstly, purchase the number of minutes for video chatting. Then, press the "Search" button and get connected to thousands of live cam shows.
Interface on LuckyCrush
The site welcomes members with a warm pink and white design. Main buttons for search and skip are displayed right at the center of the page. Important information (Privacy Policy, Terms of Use, etc.) are shown at the bottom of the page. Overall, LuckyCrush welcomes both newcomers and true webcam lovers 24/7.
LuckyCrush reviews the presenting features
Can users go without a huge list of services and still be satisfied with essential functions? Yes. Take a look at what to expect from the platform:
Automatic translation. Sometimes your camgirl will be from another part of the world, and that's okay! LuckyCrush has made it possible for anyone to have fun without borders. All your texts will be automatically translated into the girls' language and vice versa. Nothing will ruin your sex date online!
Matches exclusively with the opposite gender. Girls can only match with guys, and guys will always find cams with LuckyCrush female models. This might not be the best site for the LGBT+ community, but heterosexual men consider LuckyCrush website a hidden gem.
Instant connections. The results won't keep you waiting: you'll match with a gorgeous cam girl in less than a minute. If you're looking for instant virtual sex and deep experience, Lucky Crush is your best tool.
Is LuckyCrush real?
Yes, it's a real random cam site. There are more than 300,000 users who choose LuckyCrush as the place to have adult fun together. Unlike other platforms for adult cam shows, LuckyCrush doesn't host any annoying ads or campaigns.

How much is LuckyCrush?
The developers of the site carefully examined systems of other cam sites and decided to switch it up. They've created unique LuckyCrush costs. Here, you don't buy coins or tokens—you buy minutes in the videochat. Buy as much as you need and save more money on bigger packages.
15 minutes for $16.90
45 minutes for $48.90
90 minutes for $88.90
Is LuckyCrush a scam or safe?
The administration of the site is constantly working towards bettering the safety of the private information stored here. Enhanced security encryptions allow the platform to be indifferent to cyber-attacks or information leaks. Still wonder is Jerkmate a LuckyCrush better alternative? Forget it!
All payments on the website are displayed through a third-party company for security reasons. Female camgirls go through a detailed registration process so there is no fraudster live shows. Overall, LuckyCrush is considered to be one of the safest platforms.
Bottom line
Now that you've read through this detailed LuckyCrush review, you know for sure that this platform is worth trying out! It's got everything to become your go-to masturbation tool: great chicks, cheap prices, and a live support team. Give it a go and see your life turn around for the better!

Read Review

Read Review

Read Review



Read Review